Experience unrivaled style, comfort, and innovation in every journey.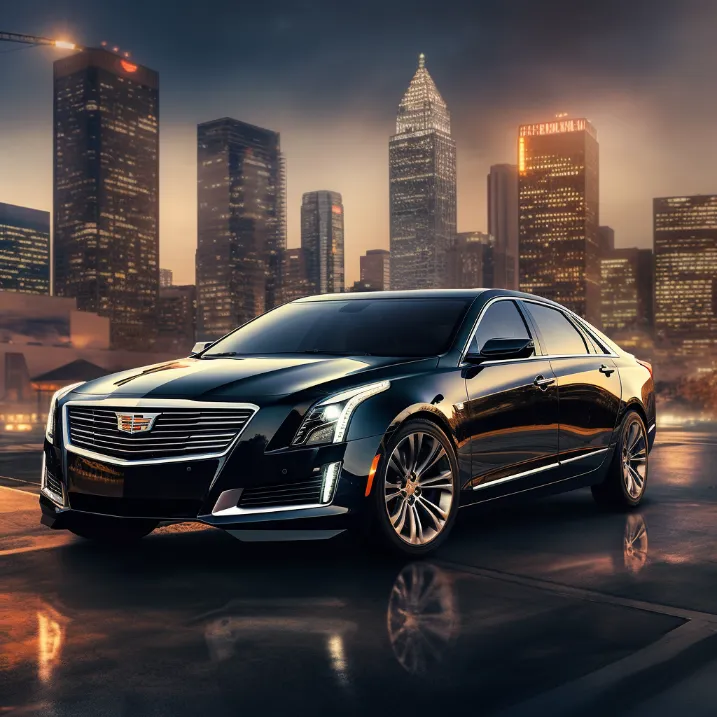 No matter if your trip is for work, an airport transfer, or a special occasion, Seattle Coach Limo's Cadillac XTS exudes luxury and contemporary flair. This gorgeous, black sedan is a favourite pick in Seattle, finding the perfect balance of class and power for lone travelers or small parties.
Our Cadillac XTS is a picture of luxury, precisely created to provide a first-class environment for up to 4 passengers. The Cadillac XTS is a terrific option for both city trips and long-distance vacations because to its roomy, tastefully built interior, powerful engine, and ample baggage capacity. The Cadillac XTS is a great choice for all kinds of passengers and occasions because of its smooth ride, superior comfort, and cutting-edge amenities.
The Cadillac XTS holds a unique position in our fleet and is regularly selected for a variety of services, including point-to-point transportation, nighttime excursions, corporate events, private parties, and more.
A ride in a Cadillac XTS from Seattle Coach Limo is an investment in a luxurious, peaceful, comfortable, and secure experience. Enjoy a trip of a lifetime in the exquisite comfort of the XTS's opulent interiors with Seattle Coach Limo, your top option for limo and private vehicle services in Seattle.
Absolute customer satisfaction is a top priority for Seattle Coach Limo, a well-known provider of private car and limo services in Seattle. Each trip is methodically planned by our experienced drivers, who keep up with airport schedules. All of our vehicles, including the Cadillac XTS, are kept immaculate, have climate control, and are driven by uniformed drivers to provide a journey like no other.
Contact Seattle Coach Limo right away for a chic and opulent ride in a Cadillac XTS.
Services This Vehicle Provides