Seattle Best Pet-Friendly Transportation Service
Seattle Coach Limo offers a reliable, secure, and pet-friendly transportation service in Seattle for you and your four-legged companions. Because pet owners are increasingly opting to travel with their animals, we have established a thorough pet policy to make sure that our service is pet-friendly while also upholding a high level of professionalism and cleanliness. As a Seattle car service that welcomes pets, we do so as long as they follow our rules for everyone's security and comfort.
Pets are cherished members of the family, and Seattle Coach Limo understands that they are more than just creatures. As a result, as long as they follow our rules, we welcome pets on board our cars. The types and weights of animals that are accepted, along with the number of pets that are allowed each ride, are all outlined in our pet policy. While we do welcome pets on board, we do ask that they stay in their carriers throughout the trip in order to ensure everyone's comfort, safety, and to reduce the possibility of vehicle damage.
In addition to our carrier requirement, we highly advise pet owners to enable their animals to relieve themselves prior to the journey in order to prevent any additional cleaning fees. We acknowledge that accidents might happen, however if excessive cleaning is needed as a result of pet-related mishaps, there will be a charge.
At Seattle Coach Limo, we take all necessary precautions to uphold a high degree of excellence in our service. We take pleasure in our dedication to professionalism and cleanliness. One example of the steps we take to enhance the comfort and contentment of our clients is our pet policy. By using Seattle Coach Limo, you can be sure that both you and your animal companion will enjoy the best possible service and attention while traveling.
We are a locally owned and controlled company in Seattle, so we are aware of the particular requirements and tastes of the people who use our services there. We are pleased to provide a pet-friendly transportation alternative that meets the needs of both pets and their owners, as there are an increasing number of pet owners in the city. Whether you're taking your pet on a trip for work or pleasure, Seattle Coach Limo is the best option for a convenient and comfortable transport in Seattle.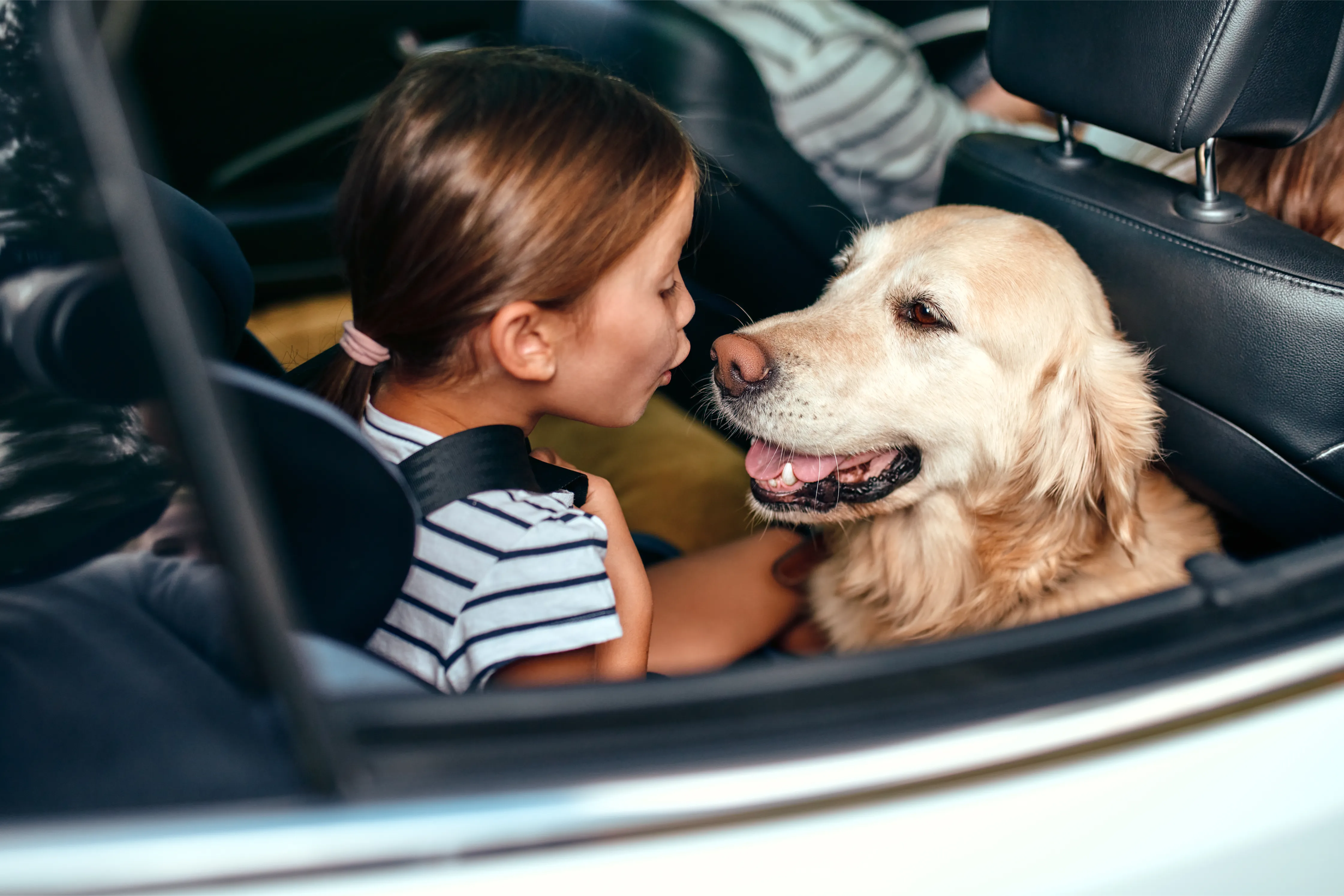 Seattle Coach Limo Pet Policy
To ensure safe and comfortable rides for all passengers, Seattle Coach Limo has established pet policy guidelines and terms for pet owners.
We're pleased to accommodate your pets in our fleet because we recognize how much they mean to you in your daily life. However, we have a few rules for bringing pets on board in order to guarantee a secure and comfortable journey for every traveler. Please carefully read the following terms:
Types of Animals Permitted
Dogs, cats, and small animals like rabbits, guinea pigs, hamsters, and birds are all welcome on board Seattle Coach Limo. Unfortunately, at this time, we are unable to accept larger pets.
Weight Limitations
Pets must weigh no more than 35 pounds in order to ensure the security and comfort of all passengers. The carrier's weight is also included in this restriction.
Maximum Pets Allowed Per Ride
Each ride is limited to one pet. If you have more than one pet, please schedule additional rides as necessary.
Carriers for pets
All animals must be transported in a carrier that can be placed on the floorboard of the car or on the passenger's lap. To ensure your pet's security and comfort, carriers must be leak-proof and well-ventilated. Please be aware that we are unable to transport dogs in carriers that are too big to fit on the floorboard or the passenger's lap.
Pet Conduct
All animals must ride in their carriers the entire time. Pets are not permitted to run loose or sit on the passenger's lap in the car. Pets must also behave properly and not bother or constitute a threat to other passengers. Please let us know in advance if your pet is prone to anxiety or aggression so that we can take the necessary precautions.
Pet charges
For each trip with a pet, a $25 non-refundable pet fee will be added to the fare. The additional upkeep and cleaning that the car needs are covered by this cost.
Responsibility of Pet Owner
All travelers carrying dogs on board must agree to the following conditions:
Release and Indemnity
The passenger undertakes to discharge and hold harmless Seattle Coach Limo from all liability, losses, or claims resulting from the pet's behavior or acts by bringing a pet on board Seattle Coach Limo. This involves hurting other passengers or causing damage to the car, but is not restricted to either.
Damages and cleanup
Any harm that a passenger's pet causes while riding is their responsibility. Additionally, the passenger will be liable for any additional cleaning costs incurred if the pet soils anything or requires extensive cleaning.
We value your assistance in adhering to these rules so that every passenger can ride in safety and comfort. Please feel free to email us at info@seattlecoachlimo.com if you have any queries or issues. We appreciate you choose Seattlecoachlimo.com!