Premier Seattle Seaport Limo Service
Experience top-notch limousine service for seaport transfers in Seattle, guaranteeing both style and punctuality for your travel.
Seattle Coach Limo is your top choice for luxurious and dependable limousine services to and from the Seattle Seaport. We take pleasure in providing top-notch transportation options that put passengers' convenience, comfort, and dependability first. We are dedicated to making sure that your trip to and from the harbor is a seamless and refined experience as a well-regarded limo service in Seattle. Learn more about Seattle Coach Limo's reputation as a reliable partner for marine transportation.

To meet your unique demands, our Seattle seaport limo service provides a wide range of transportation choices. We offer the perfect vehicle to improve your travel experience, whether you like the sophistication of a luxury sedan, the roomy comfort of an SUV, or the adaptability of a Sprinter van. In addition to making sure you arrive at your seaport destination in elegance, our meticulously kept fleet is built to assure the maximum comfort and convenience throughout your journey. Regardless of your preferred mode of transportation, we are committed to giving you a smooth and elegant travel experience that sets us apart from the competition.
Our Seattle Seaport Limo Service
Departure Service at Seattle Seaport
Your driver will be waiting for you at the appropriate pick-up location at the Seattle Seaport when you arrive, holding a sign bearing your name. Your journey from the harbor to your destination will be comfortable and stress-free thanks to our dedication to punctuality. Your driver will also help you with your bags.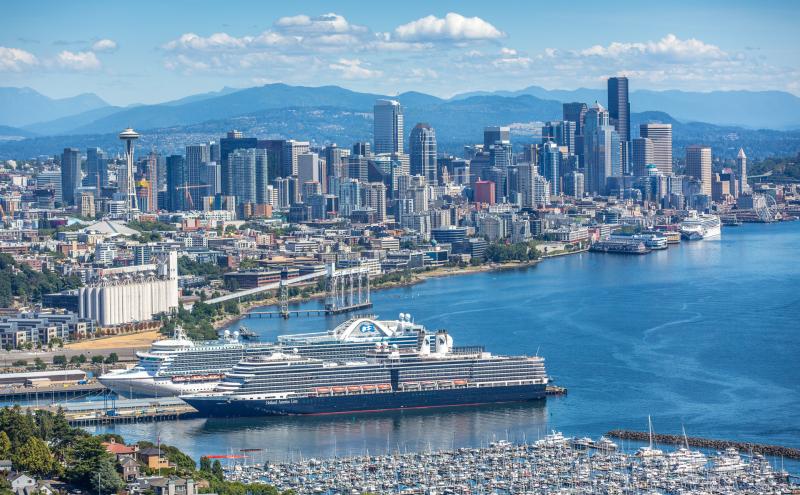 Arrival Service at Seattle Seaport
We promise prompt pick-up from your destination, whether it's your house, hotel, or place of business, for departures. We keep a careful eye on your schedule and adjust as necessary to make sure you get to the seaport in plenty of time. When you use our limo service at Seattle Seaport, you can unwind and concentrate on your upcoming travel.
Seattle Seaport Business Travel 
We specialize in offering business travelers exemplary Seattle Seaport limo service. We are trusted by our corporate clients to deliver a skilled and effective transportation service. Impress your clients and business colleagues with our first-rate seaport transfers, created with busy professionals in mind.
Why Opt for a Coach Limo in Seattle?
Book a Seattle Seaport limousine service for Your Trip
Experience Seattle Coach Limo's convenience and comfort for your ports transfers. We're here to make your trip exceptional whether you're leaving for a new adventure or arriving at the Seattle Seaport. Make a limousine reservation with our Seattle Seaport limo service today to experience the benefits of riding in luxury and style. For a free quote or to reserve your limousine, get in touch with us right away.