Premier Seattle Wedding Limo Service
Add elegance to your wedding day with our Seattle wedding limo service, ensuring a touch of sophistication for your special occasion.
When it comes to making your special day truly unforgettable in the beautiful city of Seattle, Seattle Coach Limo is your ultimate choice for a luxurious and reliable wedding limo service. Our dedicated Seattle wedding limo service is meticulously tailored to meet the unique needs of brides and grooms, ensuring a transportation experience that not only runs seamlessly but also radiates elegance. Allow us to introduce you to the myriad reasons why we proudly stand as the top preference for couples celebrating their wedding in the enchanting city of Seattle.

Our limo service for weddings in Seattle offers an array of transportation options to match your specific wedding requirements. We provide the perfect vehicle to enhance your special day, whether you desire the elegance of a luxury sedan, the spacious comfort of an SUV, or the versatility of a Sprinter van. Beyond ensuring your arrival at your wedding venue with grace, our meticulously maintained fleet is designed to ensure the utmost comfort and convenience throughout your journey. Regardless of your transportation preferences, our commitment is to deliver a seamless and refined travel experience that sets us apart as the unrivaled choice for wedding limo service in Seattle.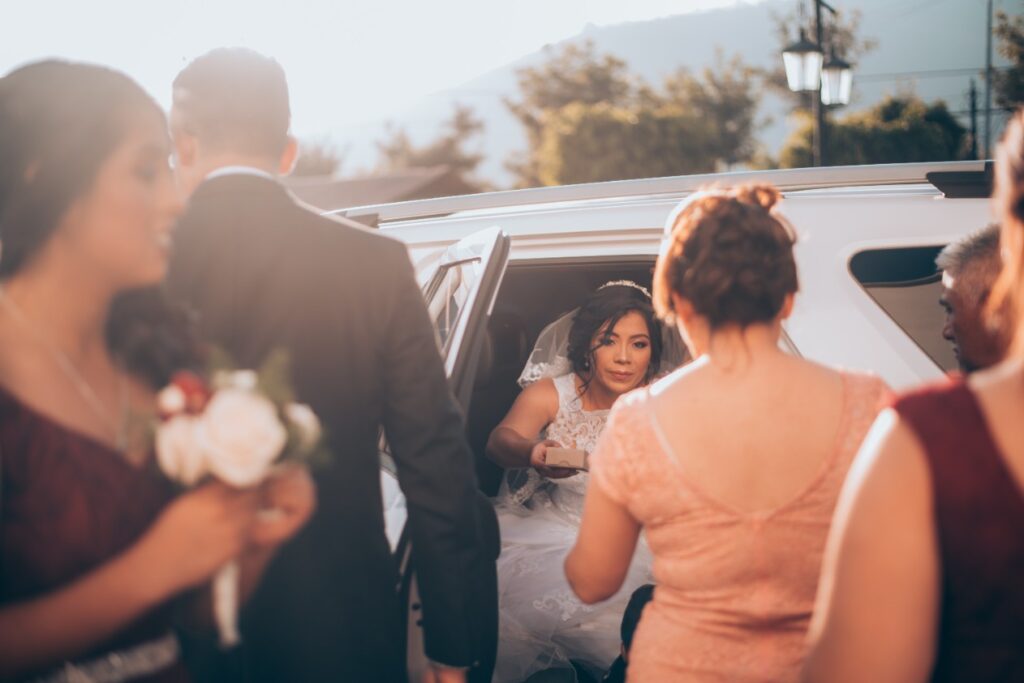 Our Limo Service in Seattle Airport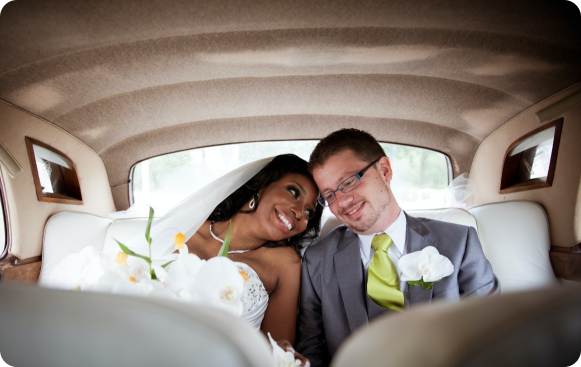 Seattle Wedding Limo for Couples
Seattle Coach Limo specializes in providing wedding couples with top-notch transportation services. We understand that your wedding day is a once-in-a-lifetime event, and we are committed to making it as memorable and magical as possible. Impress your guests and create lasting memories with our premium limo service for weddings in Seattle.
Wedding Guests Transportation
Seattle Coach Limo caters to both wedding couples and their cherished guests, ensuring a seamless and luxurious transportation experience. Our premium wedding guest limo service provides the utmost comfort and style with meticulously maintained limousines, professional chauffeurs, and effortless booking. Whether you're the couple arranging transportation for your guests or a guest attending the wedding, expect a warm welcome, punctuality, and convenience. Your journey with us will create lasting memories of this special day.
Why Choose Seattle Coach Limo?
Book Your Seattle Wedding Limo Service
Experience the convenience and luxury of Seattle Coach Limo for your wedding day. Whether you're planning an intimate ceremony or a grand celebration, make a reservation with our Seattle wedding limo service today to enjoy the benefits of traveling in style and sophistication on your most important day. Contact us now for a free quote or to secure your limousine reservation. Your wedding journey begins with us, creating memories that will last a lifetime.